Mar 25th, 2023 at 03:18
Services
Amritsar
12 views
Reference: 6926
Contact us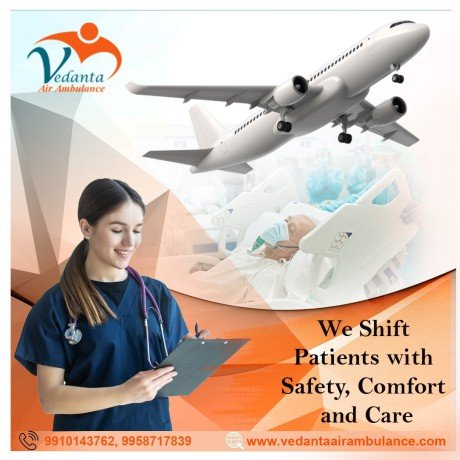 Price:
Contact us Negotiable
---
Are you looking for the Best Air Ambulance service in Chandigarh for transferring seriously Ill Patient?
If yes, Vedanta provides the Best Air Ambulance Service in Chandigarh with the best medical doctor and healthcare team for the ICU Patient who takes care until they do not reach their destination. It also delivers lifesaving equipment such as including Oxygen Cylinder, Nebulizer Machine, Infusion Pump, pacemaker and other kinds of medical tools which need to the patient during travelling.
Vedanta also provides bed to bed services with full ICU setup. It serves 24x7 hours around a clock at a very nominal Fee. In order to obtain the Best Air Ambulance Service in Chandigarh then call us now.
Contact Us:
Mobile : +919958717839
Email : query@vedantaairambulance.com