Feb 17th, 2023 at 12:12
Services
Kolkata
16 views
Reference: 6141
Contact us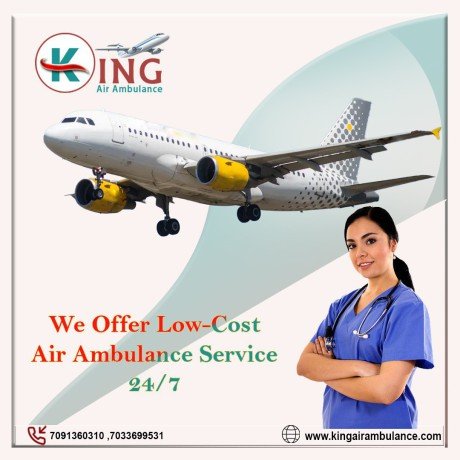 Price:
Contact us Negotiable
---
Is your lifeline facing a critical medical crisis and getting the proper medical treatment in your current city? Are you looking for a medical evacuation service in Kolkata to shift your family member's transportation at a low cost? Get in touch with the leading King Air Ambulance service to meet all your medical needs.
King Air Ambulance Service in Kolkata is one of the punctual mediums of the safest patient transport service all over the nation or abroad. So if you need to book the topmost emergency medical shifting service then must choose our service now via call or email us.
!!! Contact us for More Information Today!!!
King Air & Train Ambulance
503/2, Vasundhra, Sector-5, NCR, Delhi, India
Mobile: - +917033699531, +917091360310
Email: - info@kingairambulance.com