Apr 4th, 2023 at 05:16
Services
Bengaluru
8 views
Reference: 7068
Contact us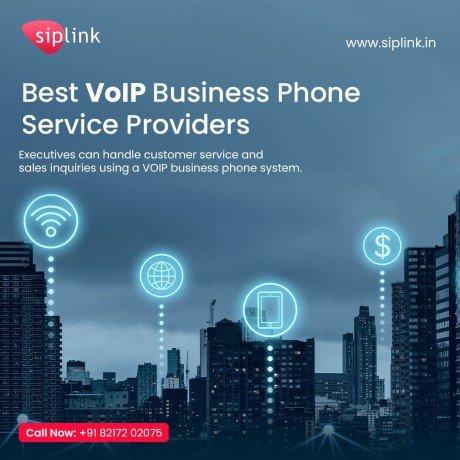 Price:
Contact us Negotiable
---
SIPLINK Communications is one of the best VoIP service providers in India. Its main focus is on providing communication services over the Internet with the best call quality possible.
Making workplace communication simple, better, and affordable. Reduce costs, allow remote work, and boost productivity. Use our VoIP phone system to make an unlimited number of international calls. Increase your company's global reach while maintaining profitability.
Our Services:
For any business to grow, efficiency and cost effectiveness have been the guiding principles. Voice over Internet Protocol (VoIP) telephone systems are a popular solution for office communications, particularly for companies that conduct international business.
Why Choose SIPLINK:
·         Get cheap international call rates
·         Ensure Seamless Business Communication
·         Unlimited calling, recording, forwarding at no extra charge
Experience our 99.999% uptime World-class security & reliability. Schedule for a free demo, 10 days free trial, Call 082172 02075
Avail of the most affordable virtual number plan starting with a ten-day free trial: https://siplink.in/