Dec 16th, 2022 at 03:29
Services
Patna
7 views
Reference: 3865
Contact us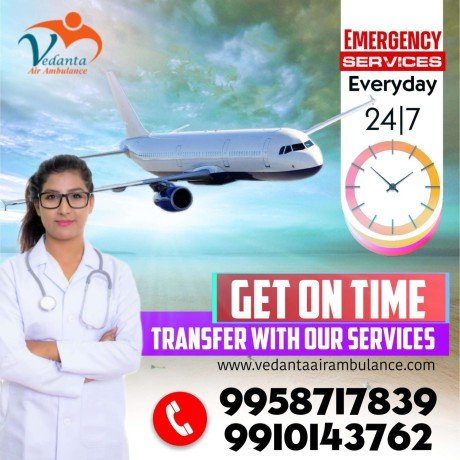 Price:
Contact us Negotiable
---
Are you in a very serious medical issue and looking for the top Air Ambulance from Patna to shift the patient without any hassle? Then in this scenario, contact Vedanta Air Ambulance to book an Air Ambulance easily with complete medical services.  
Vedanta Air Ambulance from Patna is transferring the patient with entire pre-hospital medical care. We are the suitable option to transfer the patient along with a skilled medical team. Vedanta Air Ambulance Service in Patna is furnished with ICU Setup and other advanced medical accessories. 
DELHI CORPORATE ADDRESS
Office No- 31, First Floor, Uttranchal Plaza, Vasundhra, Sector-3, Near Pani Tanki, Ghaziabad, NCR Delhi-201012
Mobile: +919910143762, +919958717839
Email: info@vedantaairambulance.com