Jan 6th, 2023 at 03:06
Services
Delhi
9 views
Reference: 4710
Contact us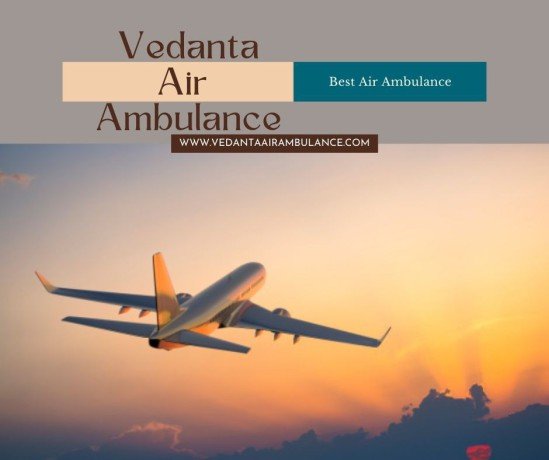 Price:
Contact us Negotiable
---
Are you looking for an advanced Air Ambulance from Delhi to move your loved one safely at an affordable budget? Then hire Vedanta Air Ambulance for the comfortable and immediate transportation of the patient from Delhi at an economical charge. 
Vedanta Air Ambulance from Delhi renders highly advanced Air Ambulance for comfortable transportation of the patient at a low cost. We have the best medical crew for top-class medical assistance of the patient. Vedanta Air Ambulance Service in Delhi gives highly modern medical tools to the patient during the journey time.
DELHI CORPORATE ADDRESS
Office No- 31, First Floor, Uttranchal Plaza, Vasundhra, Sector-3, Near Pani Tanki, Ghaziabad, NCR Delhi-201012
Mobile: +919910143762, +919958717839
Email: info@vedantaairambulance.com