Dec 13th, 2022 at 03:30
Services
Raipur
19 views
Reference: 3748
Contact us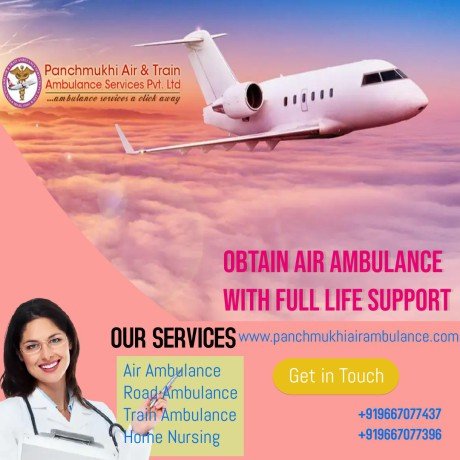 Price:
Contact us Negotiable
---
Are you looking for an air ambulance service in Raipur that has a specialized medical unit for safe patient transportation to any other place in India? Now, Panchmukhi Air Ambulance in Raipur provides a trusted doctor team with safe patient transfer to any metropolitan city in India for luxurious medical treatment.
We provide advanced ICU facilities with all kinds of medical equipment to cure your patients. So if you need Panchmukhi Air and Train Ambulance Service in Raipur then give us a call right away.
!!!CONTACT NOW!!!
Office No- 31, First Floor, Uttranchal Plaza, Vasundhra, Sector-3, Near Pani Tanki, Ghaziabad, NCR Delhi-201012
Contact No.: +917070569742, +917070569645, +91-8809088765, +91-9955990333
Email: info@panchmukhiairambulance.com