Dec 20th, 2022 at 04:15
Services
Chennai
11 views
Reference: 3976
Contact us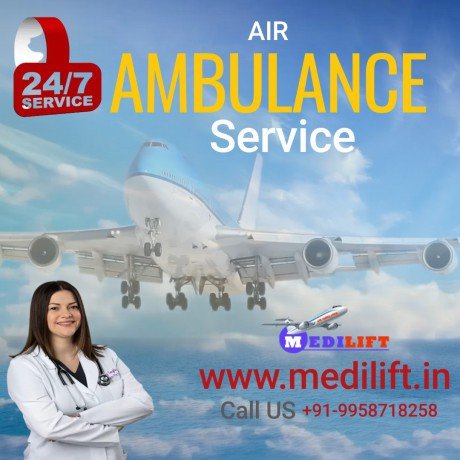 Price:
Contact us Negotiable
---
Are you searching for an Air Ambulance Service in Chennai for comfortable shifting the patient to the desired nursing institution? Then Choose Medilift Air Ambulance Service with enhanced pre-hospital care during the whole shifting process.
Medilift Air Ambulance Service in Chennai offers the best medical shifting service to reach the healthcare center. In any medical discomfort, you can avail of our service promptly with all appropriate treatment facility by us. 
Contact today, for more details and further inquiries:
Office No. –Building No – 8/113, Mehram Nagar, Delhi Cantt- 10
Tell: +91-9958718258,+91-9958718279
Email- info@medilift.in